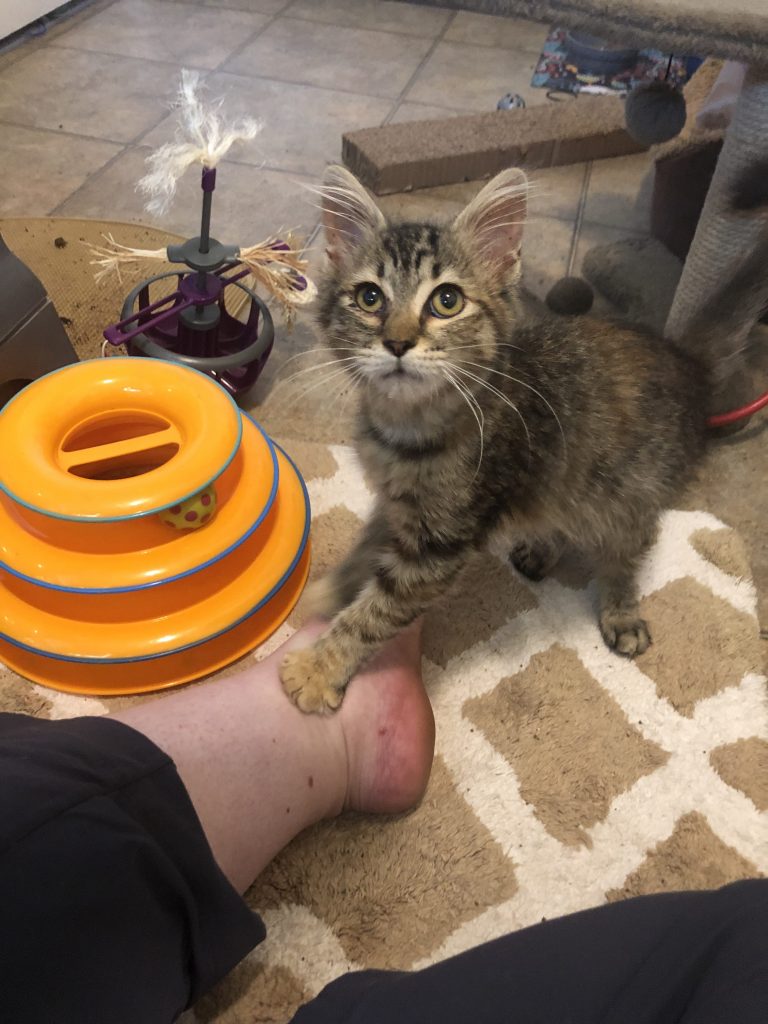 Not long after I lost Ronin to bladder cancer in June 2018 I started volunteering with Lancaster Four Dog Rescue (yes, we do kittens and cats too!) helping out with the kittens we had at a couple local PetSmart's. While on-site helping one day I happened to look up at a kitten that was in a crate to go to the vet and I saw this little beauty sticking her paw out at me through the door. It was love at first sight. And then I saw the ear hair!
I had been waiting to get any more cats because I hadn't been ready yet and I still had Oliver and Twista (and Sydney too!). But that all changed with a brief encounter. I'm sure I drove Rebecca (founder of L4DR) nuts with my (oh so subtle) reminders that I was interested in her.
Aggie was at Rebecca's house recovering from an upper respiratory infection when I decided that she could just as easily recoup at my house in the bathroom and then Oliver could start getting used to her smell through the door (Twista was going to hate/ignore any new cat no matter how much time there was to acclimate. That was her jam).
After I picked her up and brought her home I decided it was probably pretty boring in that bathroom all day by herself so I decided to bring her cage mate down and allow him to recoup with her and then I would send him off for adoption. And that was how Linc became mine too. #FosterFail.
Fun fact, Aggie's rescue name was Agent 99.
Linc's was Chris.
Bonus: Oliver's was Marshmallow.